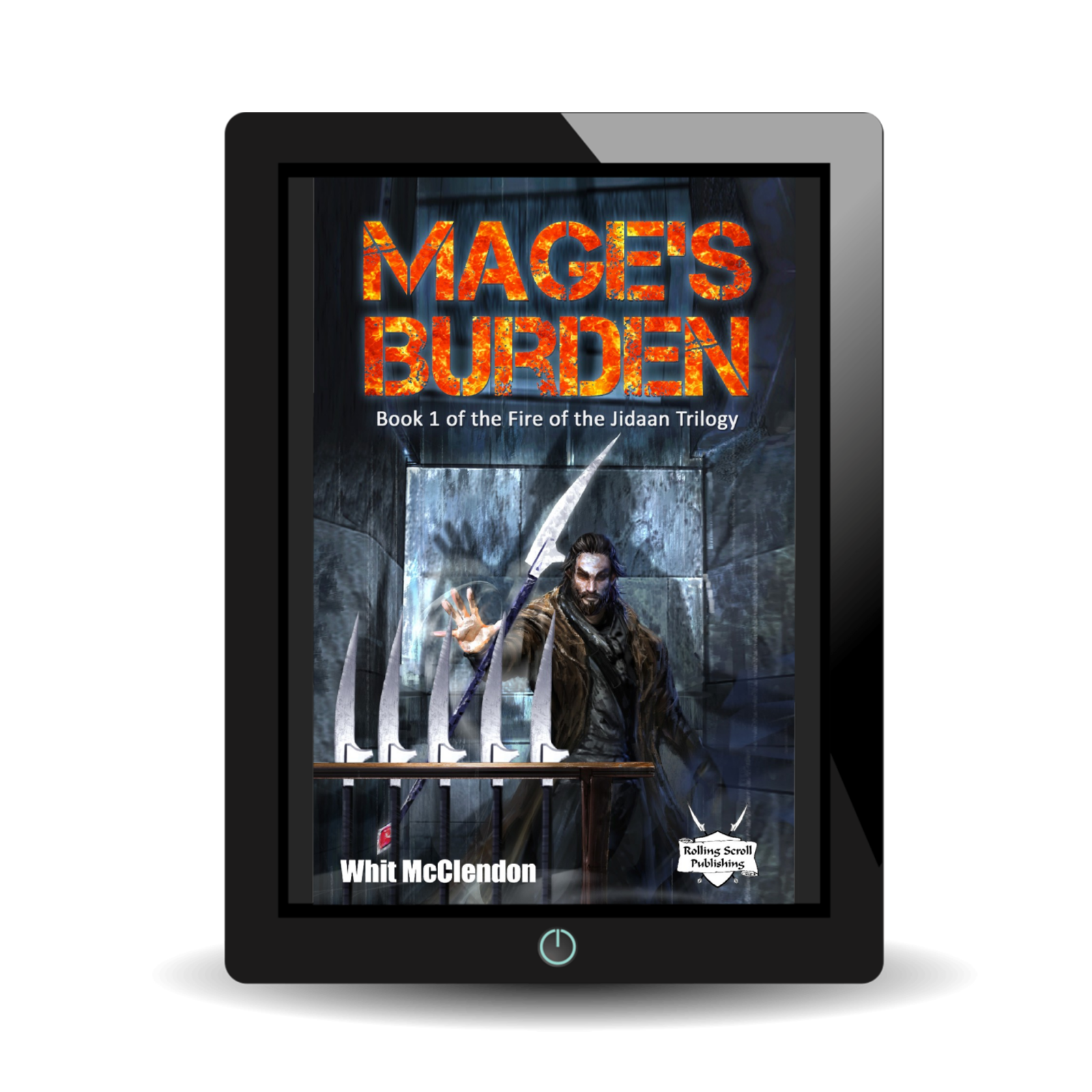 Mage's Burden: Book 1 of the Fire of the Jidaan Trilogy-EBOOK DB
Sale price

$6.99
Regular price

$11.99
(/)
---
Fans of Both Epic Fantasy and Superheroes Agree…it's LOTR meets The Avengers!
Evil Arises

For over two thousand years, the Realm of Talwynn has known peace. But now, an unfathomable evil has broken free. Mordak has risen, and the time for battle has come once more.


An Ancient Legacy Awakes

Brunar, a noble Mage, turns to the magick of the Jidaan for aid. The Jidaan, six powerful and ancient weapons, were once wielded by trained Guardians. They had been fierce warriors, highly skilled in the use of the magickal powers of the Jidaan. Now, those Guardians are long dead, and the Jidaan lay silent.


Guardians Assemble

Even as Brunar searches for the newly chosen Guardians, Mordak unleashes his army of hideous creatures and undead soldiers across the land, drenching it in blood. Brunar works feverishly to train his new Guardians in time, but not all of those Chosen accept their destiny.


Bloodthirsty Creatures vs Courageous Heroes!

As war erupts, Talwynn's bravest men, women, and the elf-like Weya answer the call to arms as Brunar leads the struggle against Mordak's bloodthirsty horde of abominations. The untested Guardians must rise to the challenge, or else watch Talwynn burn...


Packed full of action and adventure, Mage's Burden is perfect for fans of Dennis L. McKiernan's Mithgar series, Simon R. Green's Forest Kingdom tales, or Raymond Feist's Riftwar Saga.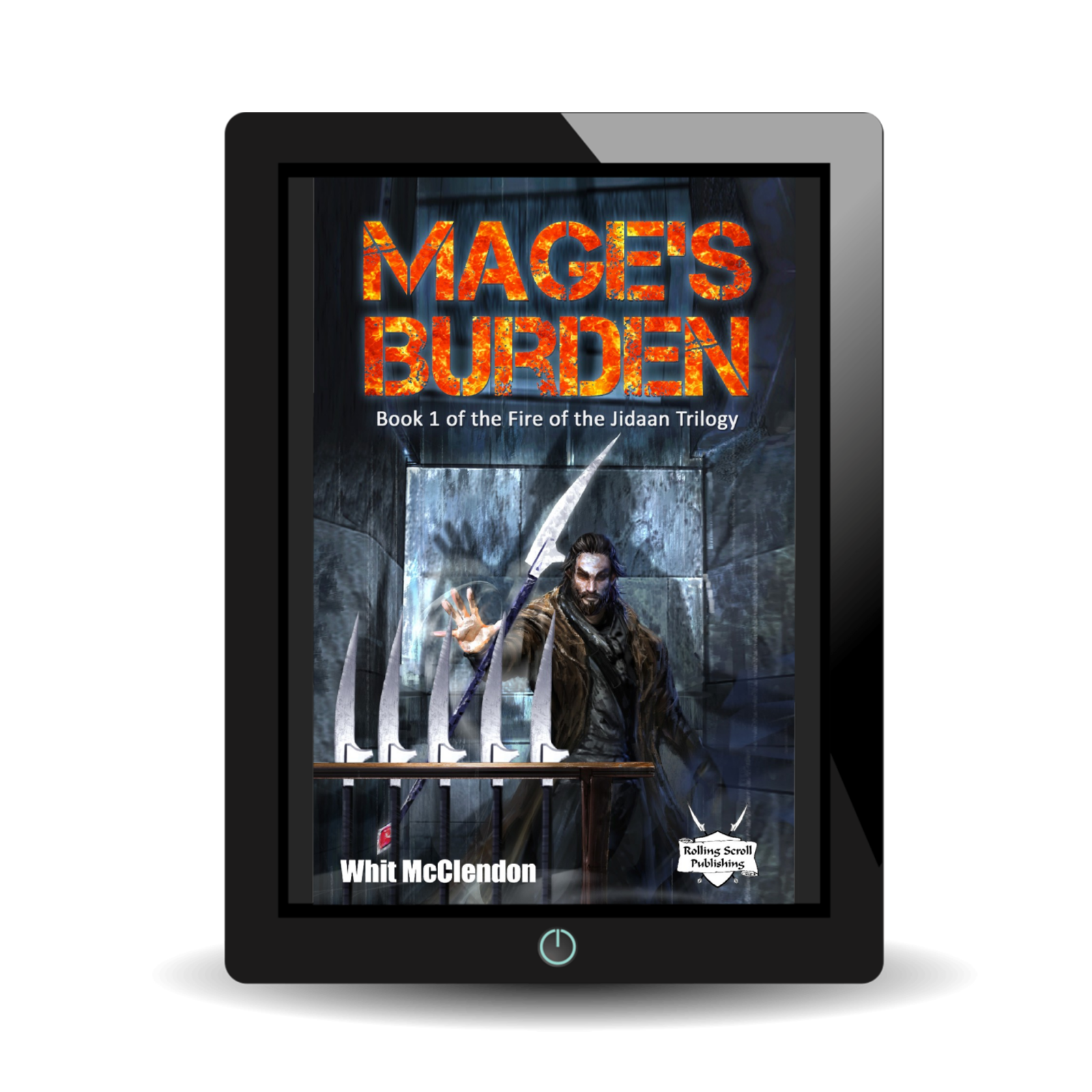 Mage's Burden: Book 1 of the Fire of the Jidaan Trilogy-EBOOK DB
Sale price

$6.99
Regular price

$11.99
Choose options